Oddity Radio
Isla
Daniel Rincon
Label interview
01.21.2023 Isla Records, helmed by Daniel Rincon the creative force known as NAP, is a label that embraces the spirit of exploration and experimentation. Each release is an invitation to embark on a sonic journey, traversing uncharted realms of sound and sentiment. The label's offerings range from the electrifying rhythms of electronic beats to the emotive strains of R&B, catering to the diverse tastes of music enthusiasts who seek the novel and unusual. The label's roster comprises of a medley of gifted artists from around the world (Heap, La Fé, Pillow Queen, D.Tiffany, SMP…) creating a melting pot of cultural influences that result in an unparalleled and diverse collection of music. With Isla Records, every listener will discover their own psychedelic ecosystem of rhizomic structures.
(​╭​ರ​_​•​́​)
Dinky Summers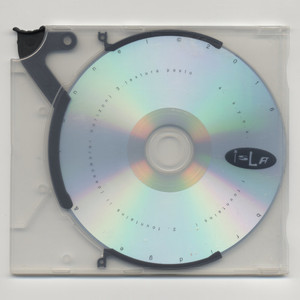 Downtown Solutions & NAP
Fountains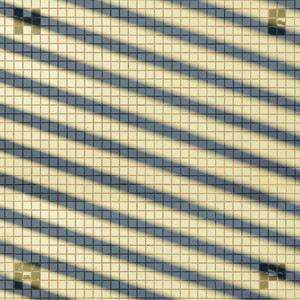 Heap
No Palm Too Big ft Gayna Rose Madder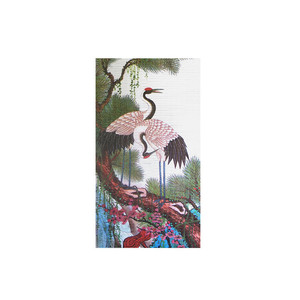 Alexi Baris
Sister Everly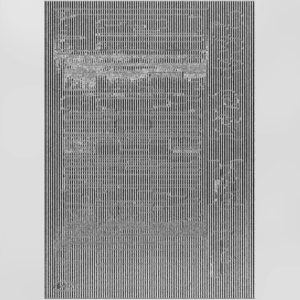 SMP
Wet Faun (Late Soak Dub)
DR
I'm from Bogota, Colombia, but have lived in Canada (Vancouver/ Montreal) for the past 17 years.
O
Earliest musical memory ?
DR
The music that my parents played on road trips has always stuck – The sounds of Armando Manzanero, Pablo Milanés, Mercedes Sosa and Gipsy Kings all playing against the expanse of the Cundinamarca region.
I also have a distinct memory of being 4 or 5 in Disneyworld for NYE and seeing a DJ mix for the first time. I was struck by the way he would seamlessly mix La Macarena into Scatman and so on. I just remember dancing and sweating in ecstasy, not believing what I was experiencing and knowing then that I really loved dancing and wanted to do it for as long as I lived.
O
Why did you start a record label ?
DR
The label was started in the hopes of creating space for the friends and musicians around me whose music I felt needed to be shared and was perhaps overlooked in place of the more 'digestible' electronic music that was happening in Vancouver at the time (2015-2017). I had also wanted to start something of my own which had no real vision sound wise and was open to being influenced and taken into different directions depending on the mutation of my tastes, surroundings and people I meet. Since starting the label, what's kept me doing it is the fact that it constantly serves as a vehicle to connect with people and various diasporas of music and culture. Isla is definitely rooted in a grassroots effort to grow the community and empower all the amazing artists that we get a chance to work with.
O
How would you describe the label's sound ?
DR
I'd say there's no particular sound for the label. I've strived to create a label that was more about a vibe than a certain sound/ genre. The mission since the start was to open up a space where all types of sounds are welcome and if at any time it felt like we were going in a certain direction then our point would be to go the opposite way.
Hotspring
-
Three Of Swords
Mirka Křivánková, Jiří Stivín & Co. Jazz System
-
Mlhavé doteky / Misty Contacts
Chinin De Triana
-
Siguiriyas al Cambio
Blodfet
-
Att Knulla i Örebro
SP Davis
-
Verisimilitude
Soliman Gamil
-
Valley Of The Kings And Queens
Unknown Artist
-
In The Dropull Plain
Blues Control & Laraaji
-
City Of Love
Michel Redolfi, Luc Martinez, Michel Pascal
-
Vie Dans Les Profondeurs
Rapoon
-
Circle (1996 Remix)
Attitudes In Error
-
Event Horizon
seekersinternational & wzrdryAV
-
Bruk Plastic
Muslimgauze
-
Yassin Ayyash Part 2
New Age Steppers
-
Nuclear Zulu
Brenda Ray
-
Another Dream
Really Xcitin' (We Are Comin' down with Lightnin')
-
Minister Of Noise
Minimal Compact
-
Statik Dancin' (Mad Professor Extended Dub Mix)
Kambo Super Sound
-
1538 Dub
Joaquin Joe Claussell & Manuel Göttsching
-
Deep(er) Distance (Joaquin's Dream version)
DJ Sotofett & Karolin Tampere Feat. Maimouna Haugen
-
Nondo Original Mix
House Nation Under A Groove
-
DA Rebels
Virgo
-
Never Want To Lose You
Diegors & The Don
-
El Sur Al Sur
Andrea Parker
-
Atacama Giant
African Head Charge
-
Stebeni's Theme
Hector Zazou
-
Annukka Suaren Neito
Doc Wör Mirran
-
Murder On The Elfengrund
Nishimura Alimoti
-
Inkasanka
39 Clocks
-
78 Soldier Dead
Le Rallizes Denude
-
Night Of The Assassins
Jardín
-
Perfume De Ceniza
MLD
-
A Perpetual Motion 2
White Hospital
-
Body & Flesh
O Yuki Conjugate
-
Sunchemical
Mo Boma
-
The Kindness Of Women
You're Me
-
Oil (Around The Eyelid)
Tahar Gharsa
-
Taqsîm Rasdu-dh-Dîl
Los Bajeros De La Montaña
-
La Culebra Macaurel
O
Some insight on the mix you recorded ?
DR
The mix is an amalgamate of disparate inspirations behind the label. Here you'll find music from some of my friends who inspired the label and who were also behind some of the first releases (Scott Gailey, Yu Su, Spencer Davis). Likewise, there's a lot of formative records across various genres and labels which were some of the instigators behind starting a label. A lot of these I found working at Dandelion Records which was a shop I frequented and worked at during my teens/ early 20's in Vancouver. Shout out to Jeff Knowlton and Les the record man – my music dads!