Oddity Radio
Invisible, Inc.
GK Machine
Label interview
08.24.2021 There is nothing more warming, more exciting and fulfilling than watching a labour of love develop and succeed. That's exactly what Gordon Mackinnon's Invisible inc. is doing - growing and changing with a creative encouragement. Gordon talks about music for 'the periphery', and he's right, it is all that, but it's also organically grown from an inquisitive core, invisibly radiating out like those peaceful atoms - reaching out indefinitely. As per all the essential electronic imprints - such a range of sounds can be found here, but if there was a blanket to throw over them all, it would be psychedelic, it would be immensely textural and it would be enlightening. We can't talk about Invisible's music without talking about colour and design: Gordon's vision is palpable in all this; a cross disciplinary symbiosis is essential for creative success. The term 'disparate cohesion' could be used here, and there is also a tangible non-professional strand running though it all that makes us all feel very at home and reassured.
Secret Circuit
Every Day There's Something New To Say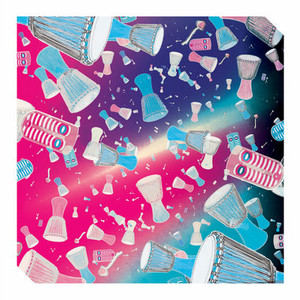 Puma & The Dolphin
Naked Gum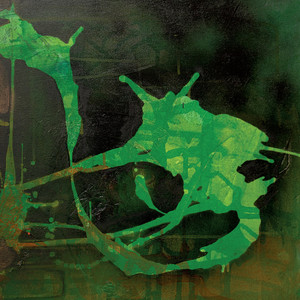 log(m) & Laraaji
Oregano in Dub Minor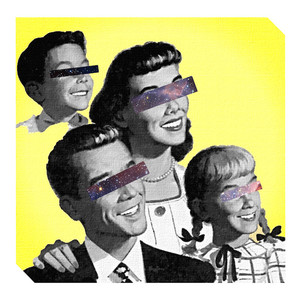 Poncho Brothers
Airbed Drifter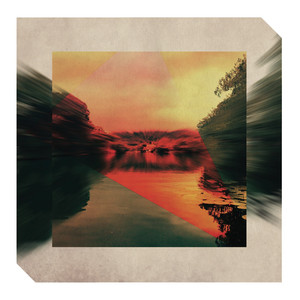 Sordid Sound System
Scratch
Double Discone
A Pas Feutrés
Bal5000
Dream Dub For Sarah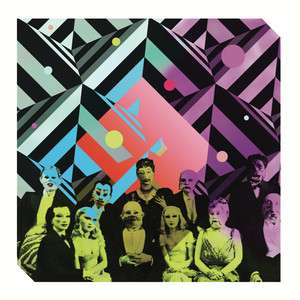 Apiento & Co
E.S.P. (Secret Circuit's Long Time Afro Dub)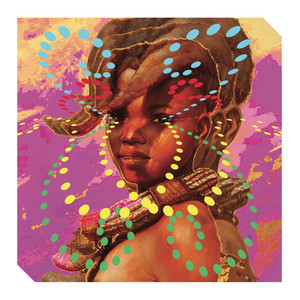 Immaculate Rivombo
Mbira Girls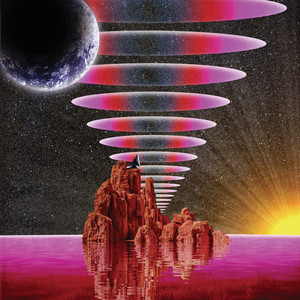 Tonto's Expanding Head Band
Bittersweet
Komodo Kolektif
Djakarta 3001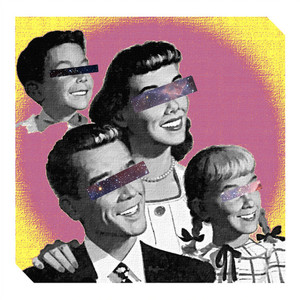 Tim Love Lee
Trip Triangular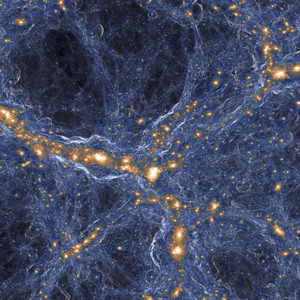 Tagliabue
Forza Gravitazionale
Sordid Sound System
Pneumonia Gulch
GM
Manage Invisible Inc….DJ….bird watcher…..gardener :)
GM
I discovered classical and World music through my mother when i was a little boy but my earliest memories of what resonated directly with ME are watching Top Of The Pops on TV….I think I got into pop and rock like just about any other kid back then but it wasn't until I heard Adam & the Ants that my ears really pricked up. I got obsessed. "Kings of the Wild Frontier" was the first 7" that I ever bought with my own pocket money, aged 8…and then discovering things like Siouxsie & The Banshees, The Cure and Bauhaus. My second record was Southern Death Cult LP….my third record "Smell Of Female" by The Cramps….then the dam burst and I bought more and more……I'd accumulated quite a few records by the time I got kicked out of the home aged 17. The rest is history
Oddity Influence Mix
GK Machine
Loops Of Your Heart
-
At The Boards
Tim Love Lee
-
The Tortoise
Len Leise
-
Leaving Llucamajor
Albino Sound
-
Black Lagoon
Max Von Sydow
-
Cardboard Pope
Legion Of Green Men
-
Owls In The Apple Tree
Mauoq
-
Scriven Dub (Peter's "Wonder Why" Mash)
Veslemes
-
I Know Where You Live Vangelis
The Residents & Renaldo And The Loaf
-
Extra: Version
Klaus Krüger
-
Office Activity
Colder
-
One Night In Tokyo
Secret Circuit
-
Moon Steppin
Conrad Schnitzler
-
Tanz Im Regen (Mooner Edit)
Defenders of the Faith
-
Captain's Revenge
井上陽水
-
Pi Po Pa (Cos/Mes Mateki Edit)
Unknown
-
Craft (Joe Claussel Edit)
Sascha Funke & Niklas Wandt
-
Die Säge
Dada Munchamonkey
-
Outside Time
Fontän
-
Sen Sen No Sen (Red Axes Remix)
Musiccargo
-
Ich Geh Den Weg Mit Dir
Crooks On Tape
-
Darker Dahlia
Raiders of the lost Arp
-
Foce Verde
Rickard Jäverling meets Ganjaman
-
Chasing Dub
Beaver & Krause
-
Bluebird Canyon Stomp
O
Why did you start a record label?
GM
I ask myself that same question on a regular basis
O
How would you describe the label's sound?
GM
There are certain "genres" within the label's output: ambient, post-disco, psych rock, techno even……but I think they all have one or two things in common….a thread running through each release, namely there is always an organic or analogue element: transportive music that allows you to escape to somewhere else
O
Some insight on the mix you recorded?
GM
At first I decided to only pick records that existed prior to 2015, the year the label started. In other words I interpreted it as using the mix as an opportunity to showcase what HAD inspired its birth. Then I thought, fuck this weird limitation I've imposed on myself….there is so much great music being released NOW that I want to put on it. Besides, the label is constantly evolving so it would be weird to say the influences stopped after the label started. So in the end it encapsulated as much as I could possibly bring into it and despite it's diversity, it's still quite niche…